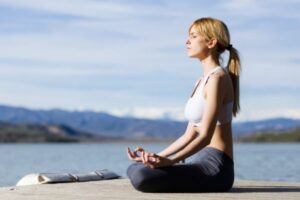 Now, more than ever before, being healthy and resilient is a top priority. The best way to protect yourself is to take good care of your body while bolstering your natural defenses. When you nourish your immune system with naturally strengthening ingredients, it is capable of rising to the challenge of protecting you from outside pathogens holistically. While the immune system is complex and requires a healthy lifestyle to truly perform optimally, you can support its functioning by incorporating healthy supplements into your routine – like our CBD-free Immune Support Capsules.
Packed with numerous essential vitamins and minerals to support a healthy, strong immune system, our Immune Support Capsules are the perfect addition to your day. Featuring some of the most beneficial natural ingredients to keep your immune system in peak condition, each capsule features:
Elderberry – Rich with several immune-supporting antioxidants, vitamins, and minerals, Elderberry is safe to use every day and has been trusted for centuries for its preventative properties.
Garlic Bulb Extract – Known for strengthening the immune system and working to fight off germs, garlic bulb extract is believed to be beneficial for nearly all physiological systems.
Echinacea – Widely celebrated for its positive impact on the immune system, echinacea is believed to help bolster one's resistance to some common illnesses while helping to strengthen the immune system in general.
Vitamin C – One of the most well-known vitamins, vitamin C is nearly synonymous with immune support. This remarkable vitamin is responsible for regulating a wide range of immune mechanisms within the body and is vital to keeping your natural defenses functioning optimally.
Zinc – Known to strongly influence the immune system, zinc is an essential mineral and micronutrient used to help regulate many of the essential functions of the immune system.
With so many beneficial ingredients, it has never been easier to support your immune system each day naturally.
Pro Tip: Combine Products for an Elevated Wellness Experience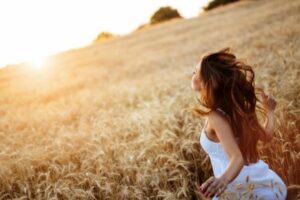 Because our Immune Support Capsules are CBD-free, they can be added to your everyday wellness routine to give your immune system the support you need. They are perfectly paired with your favorite Brain Body Health, LLC, CBD products that help you feel emotionally balanced and physically agile.
For example, first thing in the morning, consider pairing our Immune Support capsules with our naturally-sweetened CBD Gummies. Swallow your Immune Support Capsule first with a tall glass of water, then take your desired dosage of CBD Gummies. This dynamic combination will work to strengthen your immune system while also giving you the pick-me-up you need to feel ready to take on the day.
Another way to combine products to maximize your results is to enjoy our Immune Support Capsules in the evening along with a relaxation-evoking CBD Oil Tincture. First, take your vitamin-packed Immune Support Capsule along with a full glass of water. Then, carefully measure your ideal dosage of one of our delicious CBD Oil Tinctures (we recommend the relaxing Mint Leaf flavor before bed). Squeeze the liquid under your tongue, hold it there for at least 60 seconds, and swallow. The combination of essential vitamins and minerals, plus the potent dosage of relaxing CBD, oil will help you drift into a truly rejuvenating night's sleep.
Remember: We offer fast and free shipping, so start shopping now to begin feeling your very best, inside and out!