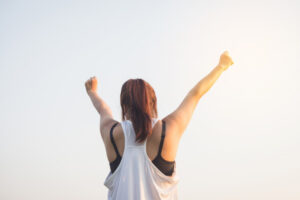 Adding high-quality CBD into your everyday routine just got easier and much sweeter. These naturally-sweetened gummies are some of the most delicious CBD-infused treats you will ever try!
Reach for our delicious CBD Gummies when you are seeking a simple and convenient way to enjoy the many benefits of our all-natural CBD. Our tasty Gummies come precisely pre-measured in 10-milligram bites, making administering the perfect dosage a breeze. Easy to consume at home or on the go, gummies are an ideal way to experience everything CBD has to offer the mind and body, quickly and effectively.
Strawberry Lemonade – Slightly sweet and mildly tangy like a tall refreshing glass of lemonade on a hot summer afternoon, this invigorating flavor is mouth-watering just to think about. Satisfying the taste buds with a subtle citrus and berry flavor, our strawberry lemonade CBD gummies are a customer favorite, and after one taste, you will understand why!
Never using high-fructose corn syrup or artificial ingredients, our natural CBD Gummies are lightly sweetened with organic tapioca syrup and organic cane sugar. Made with you and your best interests in mind, our gummies are vegan-friendly, gluten-free, and like everything we sell – THC-free. They also feature only natural flavors and colors, without unnatural dyes or chemicals.
Everything about these sweet treats was designed to deliver the most well-rounded and dependable wellness experience possible without cutting corners on quality. Of course, our CBD Gummies are also third-party lab tested to guarantee quality. Simply scan the QR code located on your product label to view the detailed report. You will see that our CBD Gummies are as pure as they are delicious!
Broad-Spectrum Gummies – A Premium CBD Experience
Broad-spectrum CBD products offer the most thoroughly beneficial wellness experience possible. They feature a phytocannabinoid-rich hemp extract that contains potent CBD, CBG, CBC, and other cannabinoids, flavonoids, and terpenes, which work together synergistically to provide an enhanced overall experience. In this robust blend, there are no detectable traces of THC.
Broad-spectrum products are known to deliver a multitude of benefits, far exceeding what you can experience when you consume an isolate (which is one single cannabinoid, not a blend). In the CBD community, this premium CBD experience is referred to as "The Entourage Effect." In short, The Entourage Effect is the multiplied benefits you can reap when you use a blend of high-quality cannabinoids. The idea is that the team of ingredients is more powerful and effective than any one individual ingredient, enhancing your overall encounter.
That's why, at Brain Body Health, LLC, we offer only broad-spectrum CBD products for you to enjoy, including our delicious and dynamic CBD Gummies. Place your order now to start enjoying some of the best CBD gummies on the market today!