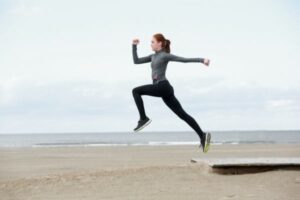 When your overworked muscles and joints need relief, our intelligently-crafted CBD Sports Cream delivers the results you are looking for naturally. Our CBD Sports Cream has made its way into purses and gym bags across the U.S. as the soothing and dynamic formula has proven to be a dependable option for head-to-toe topical relief when you need it most. Perfect for use at home or on the go, you won't be disappointed when you replace your old drug store topical with this versatile, holistic cream.
Exceptional Ingredients, Superior Results
Our premium CBD Sports Cream is packed with a seamless blend of natural ingredients working together in beautiful harmony to deliver relief quickly and organically. Some of these top-notch ingredients include:
Camphor: This all-natural oil is found in many of the most effective topical products on the market today. The powerful ingredient delivers an overwhelmingly soothing experience to consumers when applied topically. It is trusted for its healing and antioxidant properties and elevates the efficacy of our potent sports cream.
Menthol: One of the star ingredients, all-natural menthol helps deliver the high-anticipated cooling sensation you can experience just moments after application. Instantaneously refreshing and surprisingly long-lasting, menthol helps calm irritated, uncomfortable areas of the body naturally.
Aloe: Renowned for its natural ability to protect and heal, organic aloe leaf juice brings an additional layer of protection and nourishment to your skin after each use of our CBD Sports Cream.
Organic essential oils: Featuring a balanced blend of organic lavender, peppermint, marjoram, and rosemary essential oils, the delightfully subtle aromatics add an extra layer of enjoyment to using this product. Never overpowering, these hints of comforting aromas simply round out a supremely nourishing, soothing experience.
Combining these and other high-end ingredients with our phytocannabinoid-rich hemp extract, our CBD sports cream is perfectly balanced to deliver all the benefits you desire from a sports cream, elevating your topical experience like never before.
Reaping Maximum Benefits from Our CBD Sports Cream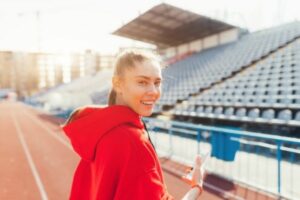 Our dynamic and dependable CBD Sports Cream is a top choice for athletes of every skill level, as well as everyday individuals who experience any number of physical discomforts in their muscles and joints. Our Sports Cream is gentle enough to use every day, yet powerful enough to deliver noticeable results you can feel in minutes.
For fatigued, tight muscles: Apply our CBD Sport Cream directly to your tender muscles, and gently rub it in until it is fully absorbed. Using caution, try carefully applying more pressure to areas that seem to need deeper, more targeted attention. Massage your muscles for up to five minutes, then let our silky, non-greasy formula penetrate and get to work.
For tired, overworked joints: Just a small amount of our powerful formula goes a long way in relieving joint discomfort. Use a tiny pump on one finger, and rub it lightly in a circular motion over the joints that feel uncomfortable. For elbows and knees, consider using a small dab on each side to tackle the issue quickly, maximizing the effectiveness of the penetrating cream. In no time, your joints will feel more agile and youthful.
Place your order now and let our CBD Sport Cream ease your physical fatigue so you can get back to enjoying life with energy and enthusiasm!